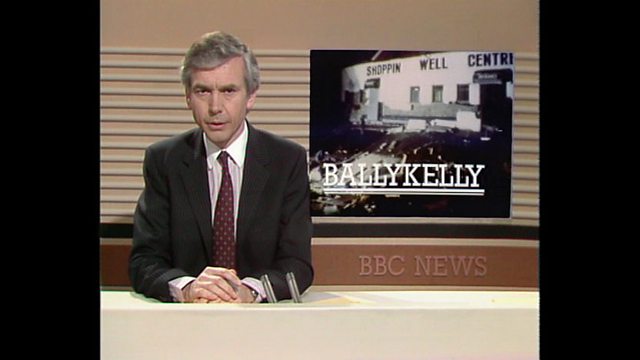 Disco bombed in Ballykelly
The bombing of a country pub in the Northern Irish village of Ballykelly kills sixteen people. Five civilians, four of them women, were killed. Eleven soldiers also died when the bomb exploded without warning in the worst terrorist incident in Northern Ireland for three years. A sixth civilian died from her injuries ten days later, bringing the final death toll to seventeen.
The Chesire regiment is garrisoned close by and many of them were off duty at a disco in the Droppin' Well pub. The Irish National Liberation Army (INLA) claimed responsibility for the bomb, having previously warned they would attack pubs in the area patronised by soldiers.
Featured in...
The story of the bombing of the Droppin' Well bar by the INLA in December 1982.