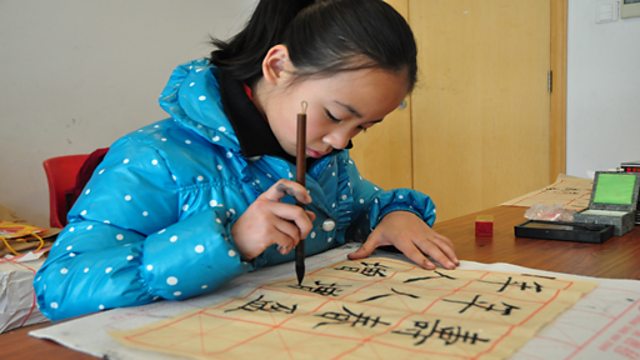 A child-led tour of Shanghai in China
Shanghai has the busiest port in the world and one of the biggest populations. It lies at the mouth of the Yangtze River on the coast of the East China Sea. Shanghai is one of the most modern cities in China; it has a sophisticated highway and metro system, and an endless stream of shipping traffic navigating its way to the East China Sea through the city.
Juewen is a 10-year-old girl who represents the new generation of driven Chinese children. She has a very busy school life but also takes lots of extra classes, travelling round the city on the Metro to fit in all her activities. We see her in different lessons such as cello, English and calligraphy.