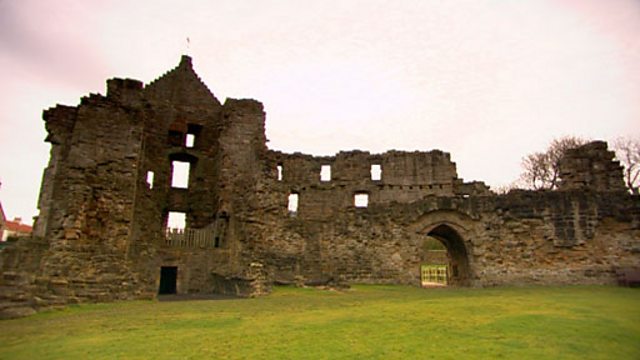 The murder of Cardinal Beaton
St Andrews was the centre of the Church in Scotland and home to Cardinal Beaton, the Archbishop of St Andrews. The Cardinal was also the leader of the pro-French party and responsible for the execution of protestant preachers. Henry VIII saw him as a threat to his policy in Scotland and wanted him dead. In 1546, a group of assassins talked their way into St Andrews castle and murdered Beaton.
A year later, the Battle of Pinkie saw heavy defeat for the Scots, and an English army left in the Scottish Borders. Scotland looked to France for help. In return, the 5 year-old Mary was sent to France to marry Francis, heir to the King of France.