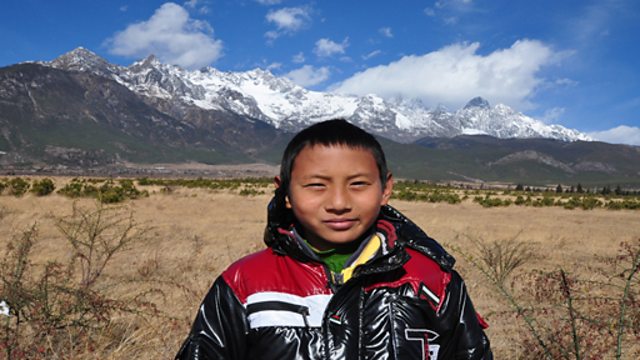 A child-led tour of Lijiang in Yunnan Province of China
Wang Yuxi is a Naxi boy. The Naxi are one of the 25 minority groups that live in Yunnan. They are ancient peoples, indigenous to this part of China. Lijiang is situated in the shadow of the foothills of the Himalayas, and its spectacular landscapes and ancient architecture are a magnet for tourists. Wang Yuxi's father is a driver for the many tourists, while his grandmother, who still wears traditional Naxi dress, does most of the work at home.
Wang Yuxi's father takes his son on a tour of the locality. They fish for grass carp on the beautiful Lake Lashihai and take in views of the Yulong mountains, especially Jade Dragon Snow Mountain. The area is famous for Chinese herbs used in traditional medicine and for tea. They ride ponies along the ancient tea trail; a route which runs into neighbouring Burma, Laos and Vietnam. Wang Yuxi runs through the ancient alleyways of the old town with his friend to get to a Naxi wedding on time.