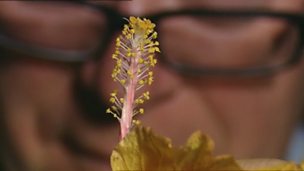 Linnaeus and the first system of classification of plants
Duration: 03:21
Carl Linnaeus attended Uppsala University as a medical student, but he became very interested in the forms and diversity of plant reproductive organs. He noticed that different species of flowers had different ratios of male (stamen) and female (pistil) sexual parts.

After 5 years of research, he published the first book of systematic plant classification, the "Systema Naturae" (in 1735). This was such a significant publication since it was the first to establish relationships and a basis for naming plants according to their physical characteristics.
Available since: Mon 26 Nov 2012
This clip is from
1/3 How the work of Carl Linnaeus, Phillip Miller and John Ray created the science of botany.
First broadcast: 07 Jun 2011