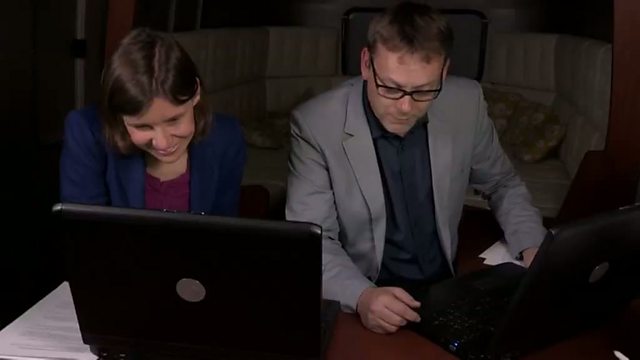 Gwen's insomnia and Paul's sleep apnoea
Shift worker Chris and lorry driver Paul are asleep and snoring in the sleep house. That means trouble for insomniac Gwen in the room next door. She may have dozed off for a while but she is wide awake now and the sensors show Kirsty and Jason that she hasn't achieved any deep sleep so far.
Jason and Kirstie suspect both men's snoring could be a major cause of their sleeping problems. They are now playing close attention to the monitors recording their breathing. Chris gets the all clear, but for Paul it is a very different story. While Kirstie and Jason watch, Paul stops breathing for almost 10 seconds before he wakes himself up. The sensors confirm that Paul has sleep apnoea.