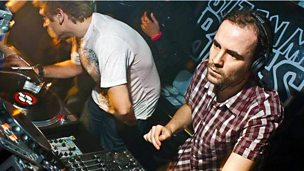 Brookes Brothers guest mix
Duration: 25:08
Brookes Brothers are on the phone and they deliver an exclusive guest mix.
Tracklisting:
Loveline - Brookes Brothers
Drift - Metrik
Era - DC Breaks
Evolutions Per Minute - Xilent
Forsaken - Alix Perez
Video Soul - CHORDS
Direction - Wilkinson
Skank - Calyx & Tee Bee
Holdin' On (Skrillex & Nero Remix) - Monsta
Virgo Cluster - Smooth
One Scratch - Wickaman Hoodlum & Mavrik
Suffocate - The Prototypes
Searching - Kove
Karmageddon (TC Remix) (Sarah Clean) - Dot Rotten
Do You Rock (VIP) - TC
All I Need - Wilkinson
The Blues - Brookes Brothers
I Need (Brookes Brothers Remix) - Maverick Sabre
Home - Shock One
This clip is from
Brookes Brothers deliver an exclusive guest mix and D:Bridge picks the Back of the Stack.
First broadcast: 25 Nov 2012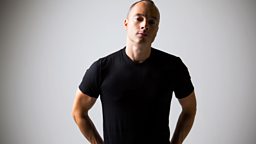 Featured in...
All the most exclusive interviews from the world's biggest movie stars and artists.

Music highlights from the past week and beyond on BBC Radio 1.