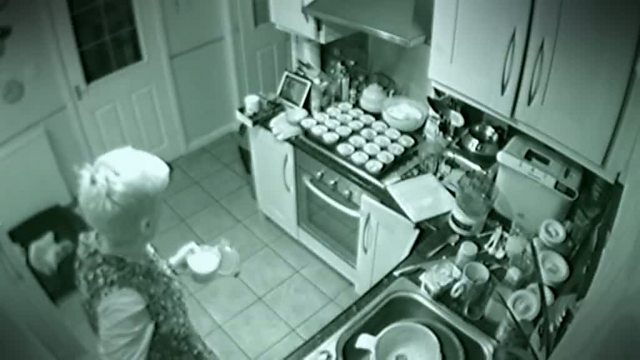 Sheila baking at night
The cameras go in to Sheila's nocturnal lair. Jason and Kirstie examine the footage and learn plenty about her night time behaviour. Years of odd night-time antics mean she no longer sleeps with husband Neil. But she does still have a bedtime companion - Boo the dog.
Boo isn't the only thing vying for Sheila's attention. Wool and craft things clutter her busy bedroom. Jason and Kirstie then see Sheila do something in the middle of the night that they have never seen before in one of their sleep labs, she bakes cakes.