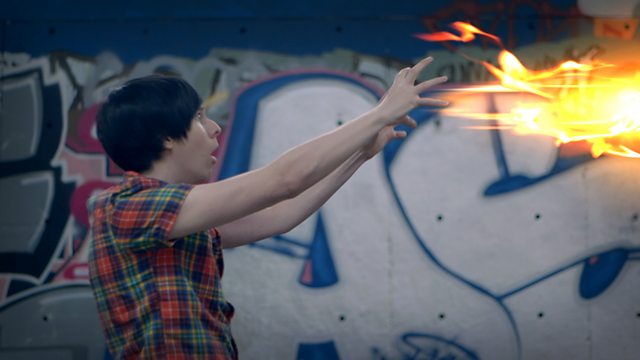 'Skulduggery Pleasant' by Derek Landy
YouTube blogger Amazing Phil reads extracts from 'Skullduggery Pleasant' by Derek Landy, as part of the 'Bringing Books to Life' series. He explains why it's his favourite children's book, how it captured his imagination and why he loves to read.
'Skullduggery Pleasant' tells the story of a twelve-year-old girl called Stephanie who inherits an estate when her uncle, a horror writer, dies suddenly. Stephanie soon discovers that her uncle's books are not exactly fiction and that his enemies are now after her. However Stephanie finds help from an unusual source: Skulduggery Pleasant, the wise-cracking skeleton of a dead magician who can throw fireballs from his hands.