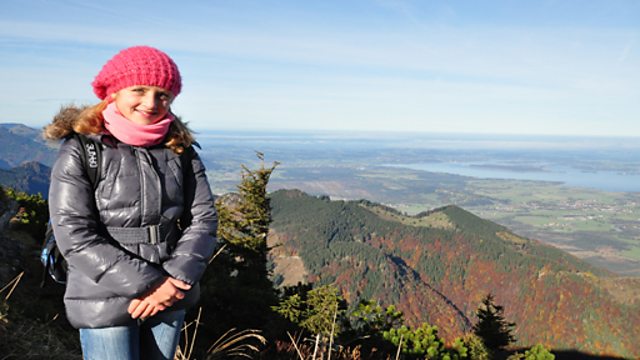 A child-led tour of Inzell in Bavaria, Germany
Inzell lies in the Chiemgau region of Bavaria in the German Alps. Josephine, an 11-year-old girl, is a speed skater and trains at the Max Aicher stadium - one of only three all-weather speed skating stadiums in Germany. The stadium hosts many international competitions and it has an environmentally-friendly roof design that protects the ice from direct sun rays. This allows for saving on the electricity required to keep the ice frozen when the temperature rises in summer.
Josephine likes to ski in the winter and waveboard with her friends in the summer. She shows us the mountain ranges in her area and the rivers made from snow melt. She also shows us the traditional Bavarian farms with cows that graze in the Alpine meadows in the summer and come into the stalls for the long harsh winters.
Bavaria is full of lakes. Josephine walks us round the highest and coldest lake in Germany, which used to be the venue for international speed skating competitions. The lake is surrounded by forests which protect the inhabitants from snow and rock avalanches, as well as provide essential sustainable wood for building homes and heating.