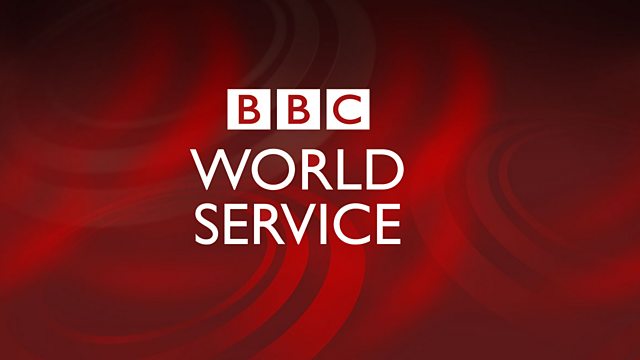 A Service of Thanksgiving
The BBC's international radio service on 19 December 1932 and now broadcasts around the world in many different languages, as well as in English.
Dr Rowan Williams, Archbishop of Canterbury, speaks in one of his last official duties in that role and Lord Patten of Barnes, the Chairman of the BBC Trust, reflects on the importance of the World Service.
The service is led by the Reverend Dr Sam Wells, the Vicar of St Martin-in-the-Fields, with the Reverend Tim Dean, a former Commissioning Editor at the BBC World Service.
Taking part are Brandenburg Brass and the Choir of St Martin-in-the-Fields led by Director of Music Andrew Earis, and the Gospel Choir from Twyford Church of England High School in West London, winners of the senior section of the Songs of Praise School Choir of the Year in 2009.
Order of Service
First hymn: All you works of God
Welcome and Introduction: The Reverend Dr Sam Wells, Vicar, St Martin's
Hymn: All People that on Earth do Dwell
Bible Reading: (in English and Swahili) Philippians 4 verse 8
Litany: The Reverend Dr Sam Wells and World Service staff
Twyford Gospel Choir: The Lord is My Shepherd, Psalm 23
BBC World Service: Reverend Tim Dean and current members of World Service staff
Twyford Gospel Choir: O Come Let Us Sing, Psalm 95
Lord Patten of Barnes: Chairman of the BBC Trust
Hymn (listeners' choice): Let All the World in Every Corner Sing
Bible Reading: Matthew 5 verses 13-16
Address: Dr Rowan Williams, Archbishop of Canterbury
Choir of St Martin's: O Clap Your Hands
The Prayers: Reverend Katherine Hedderly, St Martin's
Choir of St Martin's: Make Me A Channel of Your Peace
Commissioning: Three members of World Service staff
Closing Words: The Reverend Dr Sam Wells
Hymn: Joy to the World
The Blessing
Last on
Wed 12 Dec 2012
11:05

GMT