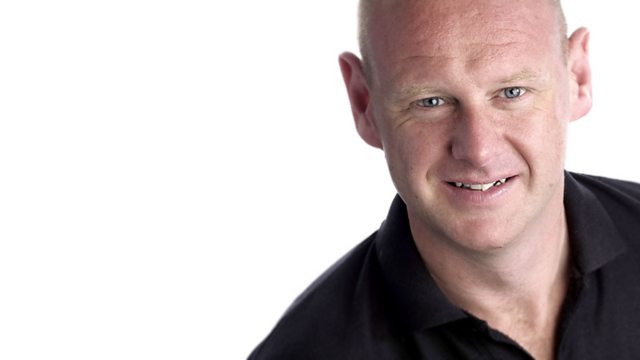 Getting a life at a riding stables
Neil declines an offer to saddle up when he visits a Ringwood stables as he tries to get a life.
Also this week, as panto season continues Neil hears about the Point's production of The Snow Queen in Eastleigh.
There is a preview of this year's Christmas TV offerings, and Chris Carnegy turns to a hot dog for his weekly poem and the A- Z playlist theme is London Underground.
For those on the roads across the south of England, there is travel news as it happens. And a smile is promised as the weekend draws to a close.
Neil's Sunday evening programme is a mix of reviews and previews from the world of arts and culture, mixed with a selection of music that will leave you wanting more.
BBC Radio Solent offers a choice of listening on a Sunday evening.
Neil is on FM, AM online, The Paul Miller Soul Show is on digital radio and online.
Last on
Anna Wentworth of Bagnum Riding Stables talks Neil Sackley through caring for horses
A-Z Playlist. London Underground
London Underground 35 years ago today the Queen opened the tube link to Heathrow Airport. All Saints - Never Ever Blur - Belsize Park Life Clash - London Calling Duffy - Warwick Avenue Eight Wonder - Kings Cross My Heart Finchly Central - New Vaudeville Band Gerry Rafferty - Baker Street Hey Tube - The Beatles I Think It's Going To Raines Park Juice Newton - Angel of the Mornington Crescent Kinks - Waterloo Sunset London Bridge Is Falling Down Mornington Crescent Ride - Seekers Not Fade Away - Rolling Eustons Oh What A Picadilly Circus - David Essex Paul Young - Wherever I Lay My Hat That's My Marylebone Queen - Killer Queensway Ride A White City - T Rex Spanish Flea - Herb Alperton Tubeway Army - Are Friends Electric UB40 - Many Rivers To Kings Cross Village People - Go Westminster Waterloo - Abba XTC - Tower Hill Of London You Really Got A Holburn On Me - The Beatles Zero Seven - Waiting In Line