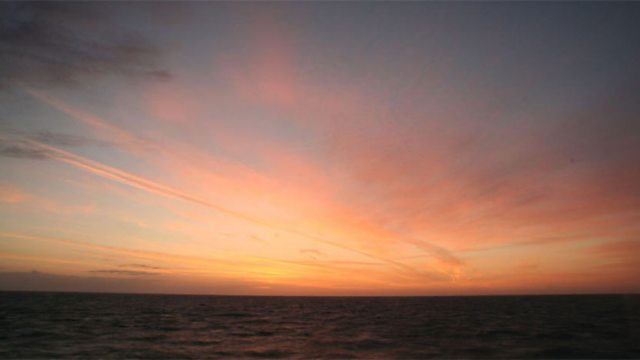 Thought for the Day - Brian Draper - 20/11/2012
Once, when I had a spelling test at school, we had to "mark our own", and I did perfectly: 20 out of 20. But when the teacher asked who'd got top marks, no one raised their hands, so neither did I. I said I'd only got 16; something -fear of success, fear of what others would think? - instinctively held me back.
Yesterday, Lauren Seager-Smith, of the Anti-Bullying Alliance, argued in one newspaper that many children, "frustratingly, are scared to be brilliant, scared to shine."
She was responding to a report for this week's anti-bullying week, which suggests that a third of 11-16-year-olds have been bullied for being more clever or talented than others.
11-per-cent say they've have stopped singing, nine per cent have stopped dancing and eight per cent have stopped playing sport, for that reason. In a separate piece yesterday, Andrew Flintoff said he was bullied as a boy for being good at cricket.
Now, before we castigate bullies, I wonder, how many of us adults, if we learn of a peer's success, manage truly to celebrate it, instead of looking on enviously, resentfully? I'm not sure we've ever properly learned to release others to flourish.
In part, perhaps, that's because we are insecurely competitive as a culture; and in part, perhaps, coming full circle, that's because we are deep-down afraid to succeed ourself.
It's a vicious circle; and it's a spiritual issue, one that the writer Marianne Williamson tackles in a famously quoted passage. "We ask ourselves," she writes, "Who am I to be brilliant, gorgeous, talented, fabulous?"
"Actually," she continues, "who are you not to be? You are a child of God. Your playing small does not serve the world."
If, as Christians believe, we were created in the image of God, then there is surely something uniquely good about each of us that we should hope, for the good of each other, will flourish.
Jesus said "You don't hide your light under a bushel," and it takes moral courage to be the best version of yourself - hitting a six, if you're Freddie Flintoff, in only the way Freddie can. Because - and here's the thing - when we are liberated from our own fear of success, our presence can liberate others too. It's not shallow boastfulness, but deep calling to deep, releasing potential.
"Make visible," says Robert Bresson, "what without you might never have been seen." For the sake of the many children who are bullied and who bully, perhaps we can challenge ourselves first, to set the best example possible of being the best we possibly can.