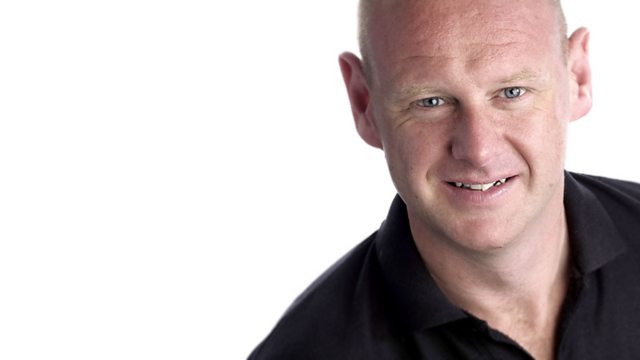 Sir Patrick Moore
Following the passing of Sir Patrick Moore, Neil's A-Z playlist theme this week is astronomy.
Also this week, our reporter Daniel Baker visits Runton Road in Poole as they prepare to turn their street into a winter wonderland.
Katie Martin discovers Sir Arthur Conan Doyle's Southsea connections and Neil spends some quality time with the vicar of Whiteley.
Chris Carnegy's poem is about Reg the Weymouth cockerel and Lena Samuels reviews the Michael Douglas film Beyond Reasonable Doubt.
For those on the roads across the south of England, there is travel news as it happens. And a smile is promised as the weekend draws to a close.
Neil's Sunday evening programme is a mix of reviews and previews from the world of arts and culture, mixed with a selection of music that will leave you wanting more.
BBC Radio Solent offers a choice of listening on a Sunday evening.
Neil is on FM, AM online, The Paul Miller Soul Show is on digital radio and online.
Last on
The residents of Runton Road in Branksome tell Daniel Baker about their Christmas display

Whiteley Church's interim minister Rev Phillipa Mills talks to Neil Sackley
A-Z Playlist - Astronomy
Sir Patrick Moore passed away this lunchtime. This week's A-Z theme is astronomy:
Astronomi Domini - Pink Floyd
Babylon Zoo - Spaceman
Catch A Falling Star - Perry Como
Dusty Springfield - Sun Of A Preacher Man
Elton John - Lucy In The Sky With Diamonds
Firm - Star Trekkin
Gonna Make You A Star - David Essex
Here Comes The Sun - The Beatles
Is Anybody Out There - Pink Floyd
Jimmy Hendrix - Third Stone From The Sun
Kansas - Howling At The Moon
Life On Mars - David Bowie
Ma He's Making Stars At Me - Lena Zavaroni
New Moon On Monday - Duran Duran
Oasis -Champagne Supernova
Police - Walking On The Moon
Queens Of The Stone Age - Asteroid
Rocket Man - Elton John
Stairway To The Stars - Ella Fitzgerald
Telstar - Tornadoes
U2 - Staring At The Sun
Velvet Underground - Venus In Furs
Wings - Venus and Mars
X- Files Theme - Mark Snow
Your Honour - Pluto Shevrington
Ziggy Stardust - Bauhaus