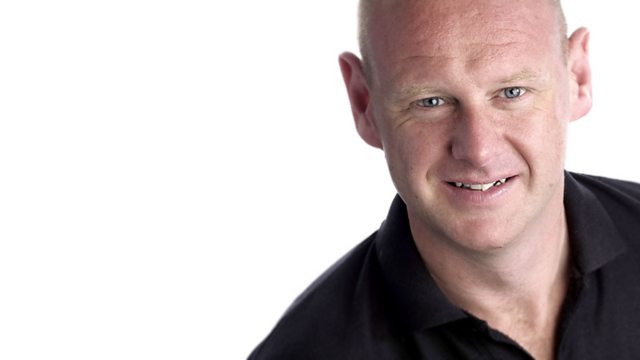 Colin Baker
Neil chats with former Dr Who Colin Baker as he prepares take on the role of Nurse Nelly in Bournemouth Pavilion's pantomime Sleeping Beauty.
Amanda Coutts and Kris Harding take a break from skating around the stage to tell Katie Martin about Starlight Express. And Neil finds out about the work of a pathologist at Southampton General Hospital.
Chris Carnegy pays tribute to a teddy bear with his weekly poem, and the A-Z playlist theme is 'communication'.
For those on the roads across the south of England, there is travel news as it happens. And a smile is promised as the weekend draws to a close.
Neil's Sunday evening programme is a mix of reviews and previews from the world of arts and culture, mixed with a selection of music that will leave you wanting more.
BBC Radio Solent offers a choice of listening on a Sunday evening. Neil is on FM, AM online, The Paul Miller Soul Show is on digital radio and online.
Last on
Former Doctor Who Colin Baker talks to Neil Sackley about appearing in Bournemouth's panto

Pathologist Meg Ashton-Key tells Neil Sackley about the work of the pathology department

Amanda Coutts and Kris Harding, appearing in Starlight Express chatting with Katie Martin.
A-Z Playlist: Communication
Monday is the 20th anniversary of the first text message being sent. This week's A-Z theme is "Communication"
America - Morse With No Name
Bernard Cribbins - Write Said Fred
Chuck Berry - Long Distance Information
Dangling Conversation - Simon & Garfunkel
Emily Sande - Text To Me
Fax The Way I Like It - KC & The Sunshine Band
Glen Miller - Chat - tanooga Choo Choo
Hanging On The Telephone - Blondie
It's My Life - Talk Talk
Jeannette MacDonald - Indian Love Call
Ketty Lester - Love Letters Straight From The Heart
Love Letters in the sand - Pat Boone
Michael MacDonald - On My Phone
No Reply - The Beatles
Oasis - Sunday Morning Call
Police - Message In A Bottle
Queen - Radio Gaga
Return To Sender - Elvis Presley
Stone Fox Chase - Area Code 51
Travis - Texting To Reach You
Underphones - Teenage Kicks
Voice Of The Beehive - Don't Call Me Baby
Witchita Lineman - Glen Campbell
XTC - Headsets Working Overtime
You Keep Me Hanging On The Phone - The Supremes
ZZ Top - Mushmouth Shouting