Women's Freedom in 2012
Across the Middle East and North Africa, there are signs that the heralded advance of women may have stalled or even gone into reverse. And even in Iceland, the country credited with the smallest gender gap in the world, women feel under pressure. So what freedoms do women need or want? Carrie Gracie asks Iranian-American rights campaigner Sussan Tahmasebi, Icelandic political scientist Silja Omarsdottir and Israeli choreographer Jasmin Vardimon. Illustration by Rosemary Baker.
Last on
Sussan Tahmasebi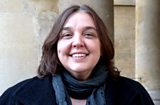 Sussan Tahmasebi was born in Iran, and is the co-founder of the International Civil society Action Network (ICAN), an international NGO dedicated to supporting women's civil society activism on rights, peace and security in conflict affected or transitioning countries.She is also founding member of the
One Million Signatures Campaign
, a grassroots effort which promotes broad awareness on women's rights and collects signatures of Iranians who support an end to gender-biased laws.
Silja Bara Omarsdottir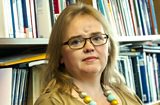 Silja Bára Ómarsdóttir is adjunct professor at the Faculty of Political Science at the University of Iceland where she teaches international politics and negotiations. She was one of 25 citizens who were elected in 2009 to
help rewrite the Icelandic constitution,
which had originally been written by the Danish in the nineteenth century. She is also a women's rights activist who currently sits on the Icelandic Gender Equality Council.  She says that even in a country like Iceland where women's rights are highly advanced, women's freedoms are never guaranteed, they must be constantly re-negotiated.
Jasmin Vardimon
Jasmin Vardimon is a leading force in British dance theatre. Born and raised on a Kibbutz in central Israel, her own dance company's best known works include: 7734, Yesterday, Justitia, Park, Lullaby, Ticklish, LureLureLure, Tête, Madame Made andTherapist. Her latest work, Freedom, explores notions of what keeps our imagination and our lives free.
60 Second Idea
Silja Omarsdottir suggests that for one day a year, no man is allowed to talk in a meeting before having heard a woman's opinion first.  Silja says that a woman tends to wait her turn to speak, but a man doesn't have these qualms, and will jump up right away and start talking, preventing her from having her say.  If we could break this cycle then women's voices would be properly heard.
In Next Week's Programme
The Forum explores maps of all kinds, from navigational tool to propaganda and scientific instrument. With rainforest mapper Greg Asner, Renaissance studies professor Jerry Brotton and map designer Aris Venetikidis.