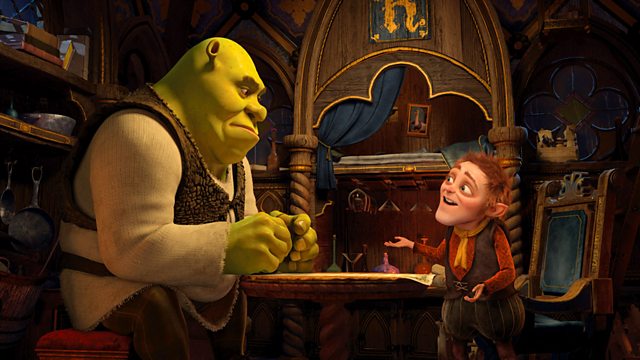 Shrek Forever After
Animated family adventure. A domesticated Shrek becomes depressed when he believes no-one finds him frightening any more. He makes a deal to get his roar back with an embittered Rumpelstiltskin, who is out to get revenge on the ogre. Shrek finds himself in an alternate reality where he was never born, and faces a race to break the spell and rescue Fiona.
Shrek Forever After on BBC iPlayer
This programme is not available on BBC iPlayer. Programmes are unavailable for a number of reasons including technical problems, legal or contractual issues or because we do not make all of our content available on BBC iPlayer.
Credits
| Role | Contributor |
| --- | --- |
| Director | Mike Mitchell |