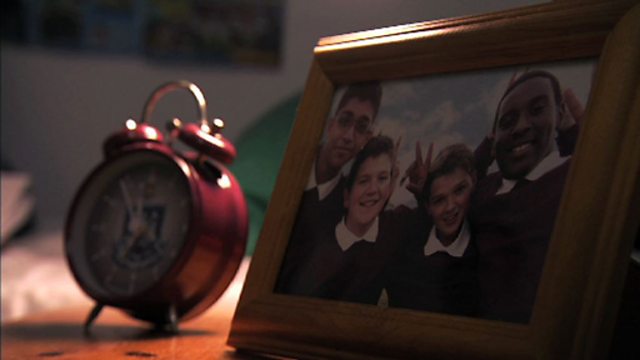 Joe's story (pt 1/2) - problems with a bad reputation
In the first of a sequence of two clips featuring Joe's first term at secondary school, he quickly realises he has inherited his brother's bad reputation. This leads to people treating Joe differently, first some older students and later a teacher who doesn't appear to be giving Joe a chance. He is seen to be unfair to Joe and it is clear that the teacher did not have a positive relationship with his elder brother. Joe doesn't help the situation by arriving late and being cheeky. How can he resolve things?
Extract from drama 'L8R Youngers', exploring the issues faced by a group of young friends.