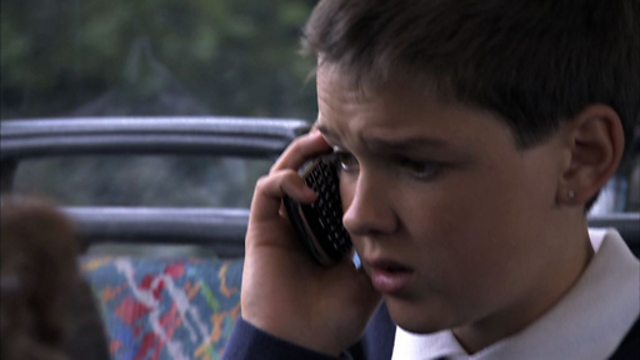 Joe's story (pt 2/2) - problems at home affecting life at school
In the second of this clip sequence, Joe is caught up at home in a row between his brother and mum and in the anxiety of the moment he forgets to take his homework to school. Punished by his English teacher, Mr Drew, Joe is angry and plays truant from school. Brought back by his brother, his supportive class tutor helps him but Mr Drew is unforgiving. Joe despairs and doesn't know what to do.
Extract from drama 'L8R Youngers', exploring the issues faced by a group of young friends.