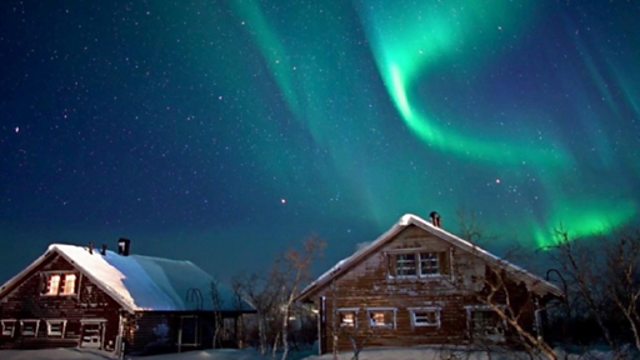 Hunting the northern lights
Harry, Halle and their dads visit Lapland to search for the northern lights. There they meet Andy, an aurora hunter, who takes them out on an expedition to look for the aurora borealis.
The northern lights are unpredictable and no-one knows when the lights might show. They do not appear on the first night but the children do get to spend time in a traditional Finnish tent - known as a lavvu. The second night is much more successful; they spot the lights and even manage to have their photo taken under them.