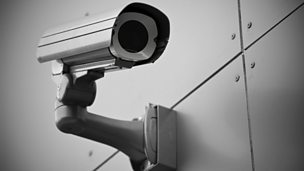 Lewisham Riots
Duration: 00:45
Crime date: Monday 8 August 2011
Where: Lewisham
Contact: Metropolitan Police
Incident Room Number: Call Crimestoppers on 0800 555 111

East Street, Bromley – Richer Sounds
It's Monday 8 August at 9.55pm, and the Richer Sounds store on East Street in Bromley catches the attention of a group of looters.

The gang kick their way through the shutters before pouring in to get the loot.

They stripped the walls of all the televisions before completely ransacking the whole shop.

JD Sports Plassy Retail Park, Lewisham
At 6.12pm at the JD Sports shop at the Plassy Retail Park in Lewisham, South London, a few people made in roads into the shop door. Seemingly out of nowhere dozens of people decided to help themselves to arms full of sportswear.

Lewisham, Blackheath Electrical
At 5.52pm Blackheath Electrical Lewisham became a target for people to help themselves to the shop goods.
Available since: Thu 22 Sep 2011
This clip is from
Cases include the Scotland arsonist who killed a man and two children in their home.
First broadcast: 22 Sep 2011