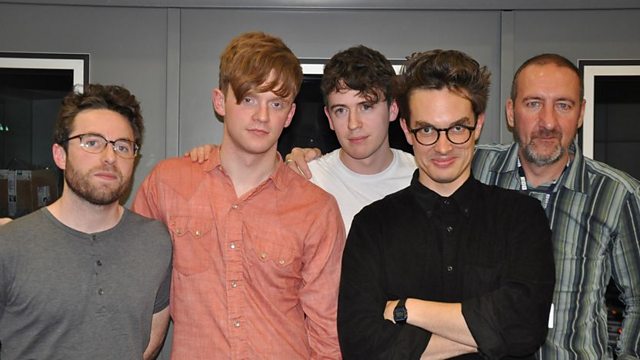 Night Works join Marc Riley in the studio
Night Works join Marc in the studio. Yer main man Gabriel Stebbing used to be in Metronomy and Your Twenties back in the day, but has now started his own band. Marc simply loves it.
He's got a new single out this week called Modern European it's falsetto ago-go - Yes.