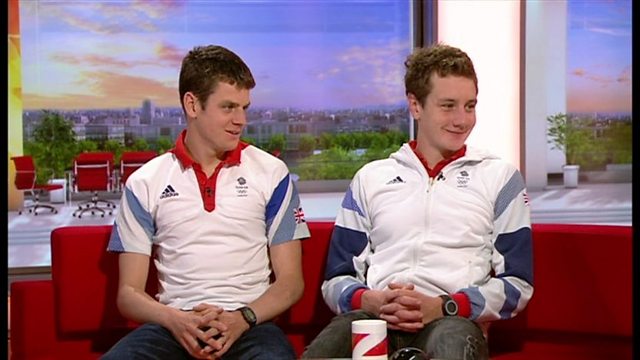 The Brownlee brothers talk Olympic success, Triathlon World Championships and sibling rivalry
Triathlete champions Alistair and Jonathan Brownlee take time out from their busy training schedule to tell us about the excitement of the past few months.
Jonathan is just back from Auckland where he was crowned World Champion and Alistair scooped Olympic gold this summer.
Both boys have their eyes on the Olympics in Rio in 2016 – but for Alistair, there is even talk of taking on Mo Farrah in the Commonwealth Games in 2014.