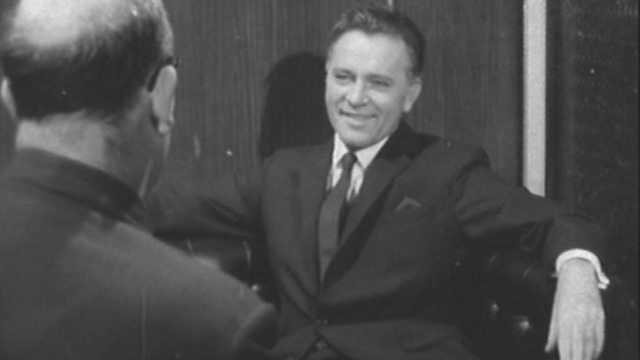 Richard Burton interviewed on Wales Today 1962
This interview for Wales Today with Emrys Walters was recorded shortly before Christmas 1962 while Richard Burton was making the film The VIPs (MGM 1963).
The actor mentions his teachers Meredith Jones and Philip Burton, his home in Céligny, Switzerland, and having watched London Welsh beat Aberavon at Old Deer Park in west London.
There is no mention of the Hollywood star's involvement with Elizabeth Taylor, which had dominated the headlines in late 1962.
Featured in...
A collection of archive featuring Wales in the swinging sixties.

A selection of BBC archive clips of Welsh actor, Richard Burton

Highlights of favourite BBC Wales programmes reflecting the story of Wales and its people.