The individual and society
Canadian novelist Margaret Atwood and guests join a live audience at RSA in London to explore the sometimes tense and at other times inspiring relationship between the individual and society. How do we strike a balance between personal desires and the wider needs of society? And how is this relationship changing in an increasingly globalised world? On the panel: American sociologist and director of the London School of Economics Craig Calhoun, Kenyan psychiatrist and mental health campaigner Frank Njenga and Chinese writer and film-maker Sun Shuyun. Illustration by Emily Kasriel.
Last on
Margaret Atwood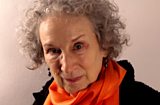 Margaret Atwood is one of the world's leading novelists.  She is the author of more than fifty volumes of poetry, children's literature, fiction, and non-fiction and is perhaps best known for her novels, which include The Edible Woman, The Handmaid's Tale, Alias Grace, and The Blind Assassin. Her work explores
many themes including
'the nature and limits of what it means to be human' and the dangers of ideology.
Craig Calhoun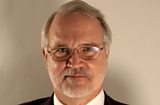 Craig Calhoun recently took up his post as LSE Director, having left the United States where he was University Professor at New York University and director of the Institute for Public Knowledge and President of the Social Science Research Council. He argues that we need to be part of society in order to flourish as individuals: we don't need freedom from society, we need freedom in society.
Frank Njenga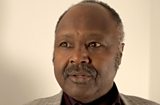 Current President of the African Association of Psychiatrists and Allied Professions, Frank Njenga, is a Kenyan-born psychiatrist with a lifelong interest in the role of the society in mental health. He warns that as a result of ignorance, people with mental illness are still ostracised by the wider society and viewed with fear. In 2012,
he believes that
it's time we finally started to change this attitude.
Sun Shuyun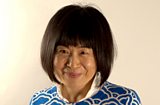 Film maker and writer Sun Shuyun divides her time between London and Beijing, making documentaries for the BBC, Channel 4 and international broadcasters. She says that today's China is again drawing upon its tradition of Confucianism in the struggle to find the fabled 'harmony' between society and individualism. She adds that Confucianism can become a negative force when it is used by the state to control its people.
In next week's programme
How free are women in 2012? Icelandic professor Silja Bára Ómarsdóttir believes that women's freedom is never guaranteed, and must be constantly re-negotiated; the latest work by Israeli dancer and choreographer Jasmin Vardimon is called Freedom; and Iranian-American activist Sussan Tahmasebi argues that freedoms and rights for women cannot and should not be differentiated from men's.
The Forum on stage at the RSA