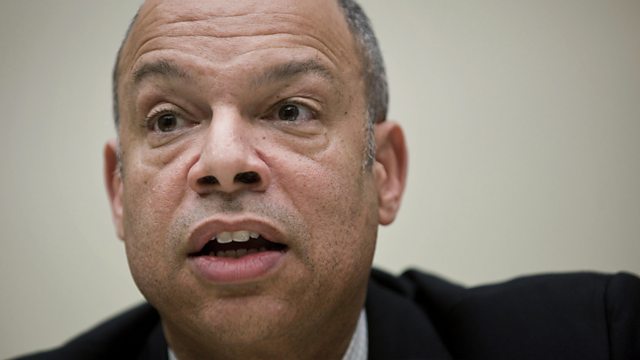 Jeh Johnson- General Counsel, US Department of Defense
How far will Barack Obama go in taking on critics who say the United States has abandoned its role as the global champion of human rights?
America's counter-terrorism measures after 9/11 - including targeted killings and indefinite periods of detention without trial - have angered many.
Former President Jimmy Carter has said the US has now lost its moral authority as a result.
Zeinab Badawi speaks to Jeh Johnson, the General Counsel of the US Defense Department, the Pentagon's top lawyer and a close ally of Barack Obama.
(Image: Jeh Johnson. Credit: Brendan Smialowski/Getty Images)
Last on