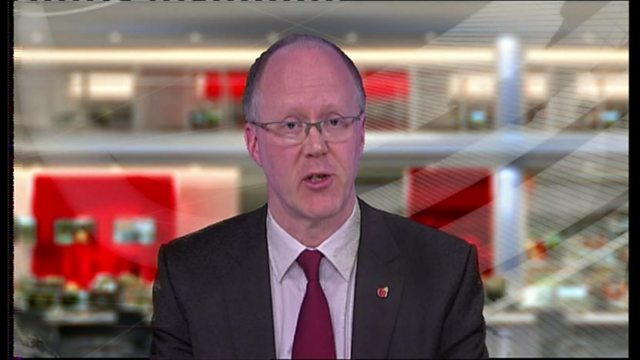 BBC director general George Entwistle : 'What we put out on Newsnight was wrong'
BBC director general George Entwistle says a Newsnight report which led to a Tory peer being implicated in child sexual abuse should not have been broadcast.
He tells us "It was our responsibility and Newsnight's responsibility to make sure that and misidentification did not end up on Television. We did not manage to do that and therefore we have to take the blame for that, no question".
Mr Entwistle told Breakfast that he has asked BBC Scotland director Ken MacQuarrie to do a "rapid piece of work" into what happened with the Newsnight investigation over the weekend.
"There are a number of serious questions that need to be answered but I don't want to leap to judgements. It's really important that everyone gets a chance to tell us what happened so we can get a proper picture – that's the right way forward."