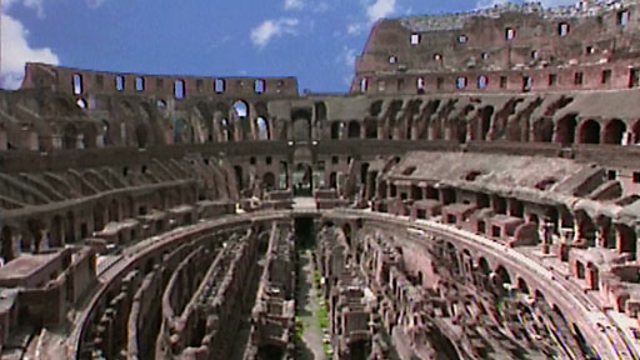 The Colosseum (pt 1/2)
An insight into the effect on the spectator of watching shows in the amphitheatre. The horrific nature of what went on is stressed, and the point made that the games have often been sanitised or romanticised.
The building of the Colosseum was a great technological achievement and the staging of the shows a logistical one. The seating plan was a reflection of spectator's status in society as a whole. The awning which protected spectators from the sun is also discussed.