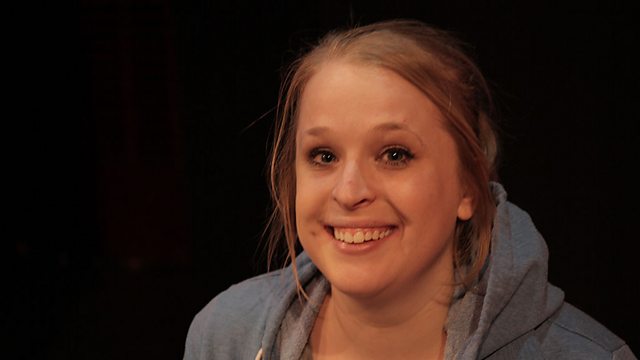 BBC New Comedy Award 2012: Newcastle semi-final
The second of our semi-finals took place just across the River Tyne in Newcastle at The Sage Gateshead. Arguably the most glamorous of our venues so far, it became the stage for six performers battled it out comedy-style for the last three places in our live final at the Blackpool Grand Theatre. Once again, Patrick Kielty led proceedings, with guest judge Jason Cook joining Angela Barnes and Executive Producer for Radio Comedy, Steven Canny on the panel.
If you listen carefully, you'll also notice that we've featured two of the North East's most promising new acts on the soundtrack; Shields and Let's Buy Happiness. Shields have recently released their track Mezzanine as a free download on their website, with a full EP to follow on November 19. Let's Buy Happiness have also been incredibly busy both in and out of the studio, with a clutch of critically acclaimed self-releases and a debut album in the works.
The three finalists will now compete for the title at the Blackpool Grand Theatre on November 12, alongside the three comedians chosen at the London sem-final. The show will be broadcast live at 8pm on BBC Radio 2 and the BBC Red Button service on Monday 12 November and this time we'll be asking you to vote for the winner via the online vote and SMS.
Acts: Pete Otway, Hayley Ellis, Sunil Patel, Liam Pickford, Steph Peart, Tommy Rowson
Host: Patrick Kielty
Guest judges: Jason Cook & Angela Barnes
Music:
Shields: http://www.behindshields.com/
Let's Buy Happiness: http://letsbuyhappiness.com/
Featured in...
Watch the budding stand-ups and see if you can spot a funny face of the future.