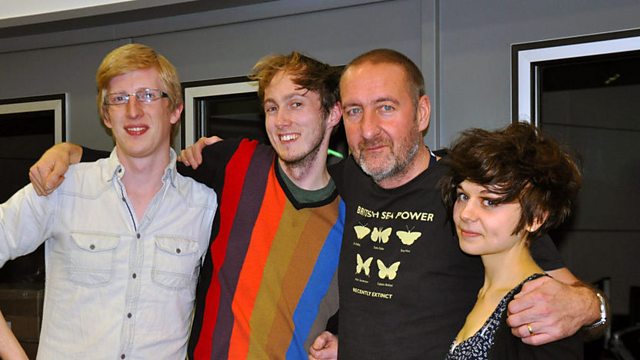 Golden Fable - Interview with Marc Riley
Marc extends a warm welcome to Becca, Tim & Jamie of Golden Fable, who are in the 6 Music studios for a chat.
Tim and Becca released their new album Star Map in September and it's glowing. It contains a special origami case made with 100% recycled brownboard and printed with vegetable based inks - oh yes. The poster that comes with the album is hand sewn by the band around each individual CD. Now that's what I call dedication to duty.
The band are just coming to an end of an extensive tour with Field Music and released their new single Always Golden on the 5th of November, you would have heard it first on our show, as we're good like that.
Featured in...
Watch and listen to the very best music moments brought to you from BBC 6 Music.

Musicians doing exclusive performances for the BBC.