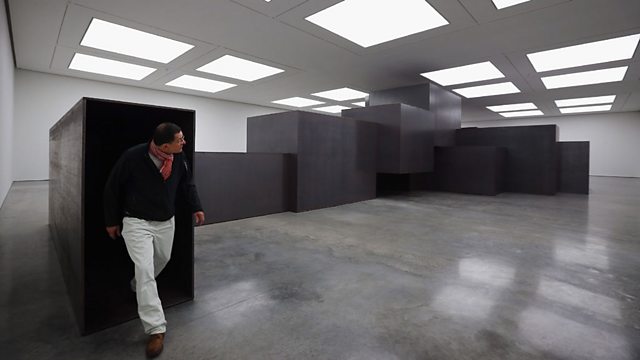 Anthony Gormley
Model is an monumental new work by British artist Antony Gormley, he takes Anna to explore the internal space of architecture through the body and of the body through architecture.
Every year on Everest an average of four tons of rubbish is left by climbers on the mountain. We talk to the organiser of an art exhibition about how the installations aim to highlight the situation by upcycling the waste - turning them into something of beauty and usefulness.
BBC reporter Vladimir Hernandez explains why Carlos Oteyza's documentary film about Venezuela's military dictatorship in the 1950s, Tiempos de Dictadura, has been such a hit at the Venezuelan box office.
Photo by Dan Kitwood/Getty Images.
Last on
Wed 28 Nov 2012
12:32

GMT