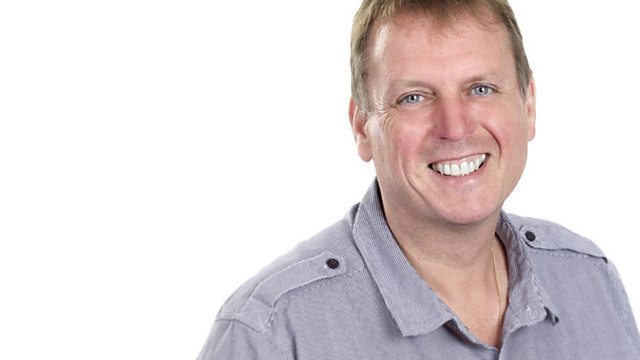 Live music from Morning Rush, Yann Fanet and Owen Penrice
More Saturday morning shenanigans with JG, lots of live music and a studio full of guests.
This week, live performances from Exeter band Morning Rush, Torquay singer songwriter Owen Penrice and Yann Fanet who puts WB Yeats poems to music.
JG will also meet a local teacher turned photographer, a couple of local theatre workshop leaders and a man who has made a clock with a difference.
Plus a look at some of this week's new films in Moxham's Movies after midday.
Last on
All of today's guests are given 40 minutes to come up with an end of show collaboration.