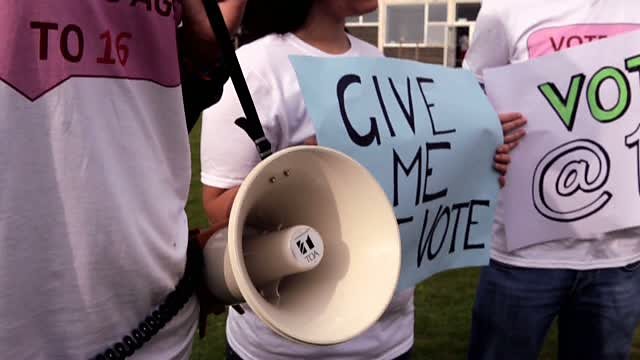 Should the voting age be reduced to 16 in the UK?
A debate on the pros and cons of the voting-age being lowered to sixteen, in the style of a 'soap-box' campaign for votes.
A seventeen year old is passionate that she should get the vote and mounts a plea in the grounds of her local college. Speaking on her 'soapbox' she argues that people aged sixteen can join the army and pay taxes – so therefore they should be allowed to vote. But some of her young audience disagree.
The following people took part in this film: Patricia Allison, Morris West, Nichola Gardiner, Grace Campbell, Adam Webber, Marie Saunders, Nate Lally, Daniel Spence, Aaron Pallette, Leon Hewitt, Alex O'Neil
(The views expressed in this film are not those of Colchester Institute.)