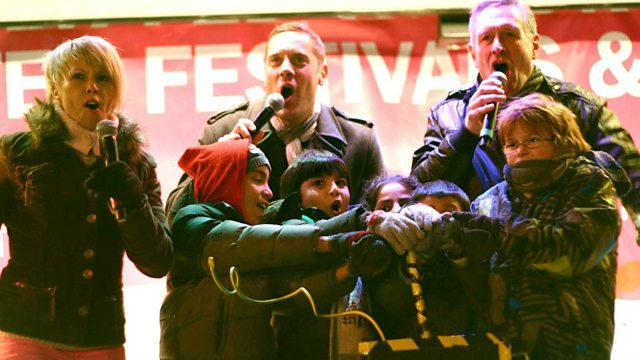 Abbey Park bonfire and fireworks highlights
A huge lineup of bands, dancers and performers brought the Abbey Park bonfire and fireworks display to life this year, hosted by BBC Radio Leicester's Jim Davis and Julie Mayer.
Acts included former X Factor contestant J Milly, upcoming boy-band FTW, and Leicester's Luke Bingham. As well as appearances from Asian dance groups and Curve's 'A Tiger Who Came To Tea'.
Leicester City Mayor, Sir Peter Soulsby, helped Jim and Julie kick start the 2012 fireworks display.