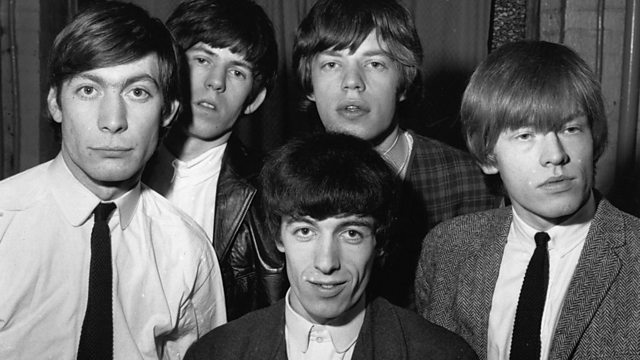 The Stones by The Stones
It's 50 years since the first gig by the rhythm and blues-obsessed teenagers who turned into one of the greatest rock 'n' roll band in the world. As The Rolling Stones hit the live stage again and release the new compilation album GRRR!, Paul Sexton marks the occasion by digging into his extensive interview archive with the rock heroes.
Paul has been interviewing The Stones since the early 1990s, and in this show he selects some of his own favourite moments spent in their convivial company. The programme features revealing and often very amusing conversations recorded around the world - in rehearsals in Toronto, backstage in Amsterdam, in London and New York hotels, even in Keith Richards' living room in Connecticut.
Highlights include Mick Jagger describing the caricature of his on-stage image that his friends laugh about; Charlie Watts on how he forgot the band's catalogue of songs; Ronnie Wood on his shopping trip when they played in Shanghai; and Keith's hilarious story of the band's post-gig attempt to escape from screaming fans across the rooftops of Chester.
The anecdotes are accompanied by a great selection of The Stones' hits and album tracks, forming a rare insight into the professional and private lives of some true rock legends.
(Image: The Rolling Stones, Credit: Getty Images)
Last on
Fri 23 Nov 2012
13:05

GMT