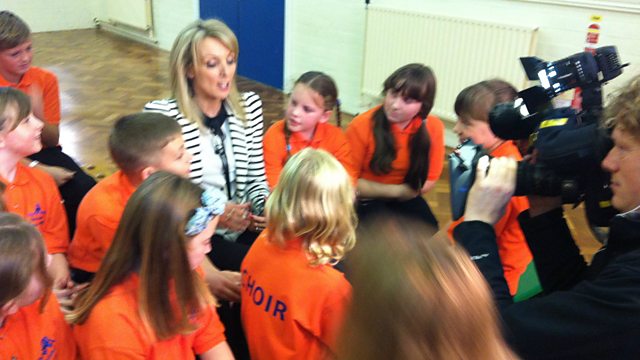 Children in Need's choral stars
BBC Children in Need is fast approaching ... just over two weeks away on Friday, November 16th. Here in the East Midlands we raised nearly £1.1 million pounds last year and everyone is hoping for more this year.
This year one of the big moments of the night will be a 2,500 strong choir from across the UK who are singing 'Bridge Over Troubled Water', and in the East Midlands our choir will be made up of three schools from Leicestershire, Derby and Nottingham.
Our school is Donnisthorpe Primary and BBC Radio Leicester's Bridget Blair has been to the school to see the children rehearse and speak to just some of the choir.