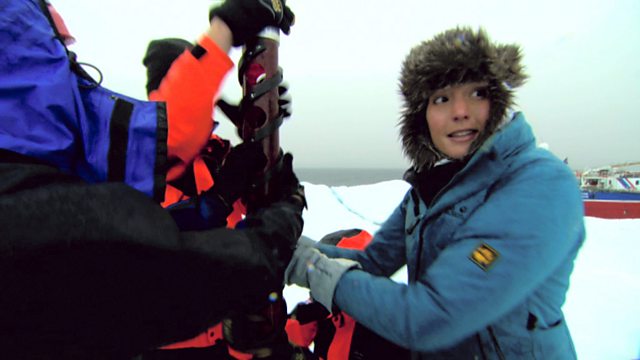 Drilling into the 'berg
To better their understanding of how the iceberg melts, Oceanographer and Physicist Helen Czerski and her team drill into the centre of the 'berg to collect temperature data. But it proves to be more dangerous than they had imagined when they are joined by a polar bear and her cubs.
Featured in...
Extra features where the team examine phenomena and test scientific theories in the field.