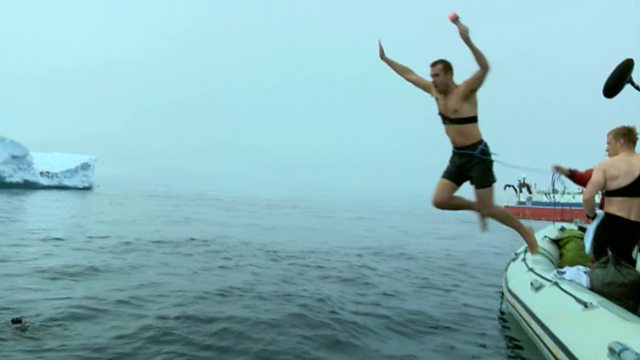 Cold water tolerance
Expedition medic Dr Chris van Tulleken conducts an experiment to see how his body reacts to being immersed in Arctic waters. He compares his heart and breathing rates with that of extreme adventurer Andy Torbet, who undertakes the same experiment.
Featured in...
Extra features where the team examine phenomena and test scientific theories in the field.