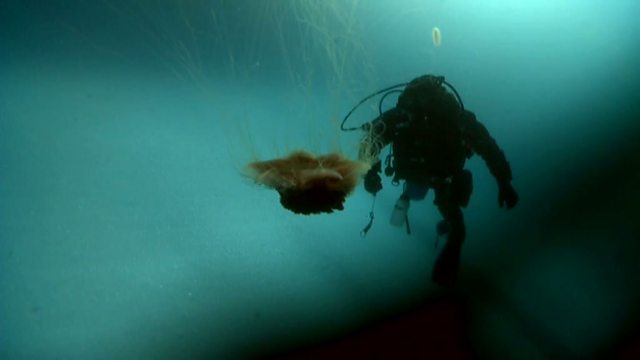 Diving under the 'berg
Extreme adventurer Andy Torbet and natural history cameraman Doug Allan dive under the iceberg where they examine the structure from below, as well as collecting specimens which make Chris Packham's day, if not his whole trip!
Featured in...
Extra features where the team examine phenomena and test scientific theories in the field.