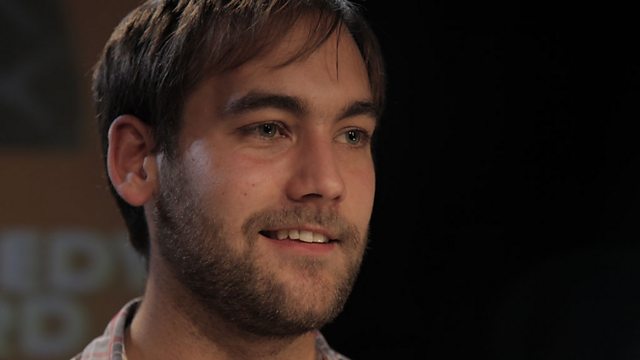 BBC New Comedy Award 2012: London semi-final
800 became 80, and now 80 have become 12 as we enter the semi-final stages of the BBC New Comedy Award 2012. The first of our semi-finals took place on October 23 at the Leicester Square Theatre in London and was recorded exclusively for BBC Radio 2, with last year's host, Patrick Kielty, returning to the helm. This time he was joined by some fresh faces on the judging panel; Mark Watson, 2011 winner Angela Barnes, Executive Producer for Radio Comedy Steven Canny and Producer Lianne Coop.
Musically, we're celebrating some of the brightest new bands in the business, with a soundtrack that features Jake Bugg, whose self-titled debut album has recently topped charts, and Tom Williams & the Boat, an independent band who've just sucessfully released their second album, Teenage Blood.
The three finalists will now compete for the title at the Blackpool Grand Theatre on November 12. The show will be broadcast live at 8pm on BBC Radio 2 and the BBC Red Button service and this time we'll be asking you to vote for the winner via the online vote and SMS.
Acts: Matthew Winning, Harriet Kemsley, Matt Rees, Stuart Hossack, Lucy Beaumon and Kwame Asante
Host: Patrick Kielty
Guest judges: Mark Watson & Angela Barnes
Music:
Jake Bugg: http://jakebugg.com/
Tom Williams and the Boat: http://www.tomwilliamsandtheboat.co.uk/
Featured in...
Watch the budding stand-ups and see if you can spot a funny face of the future.