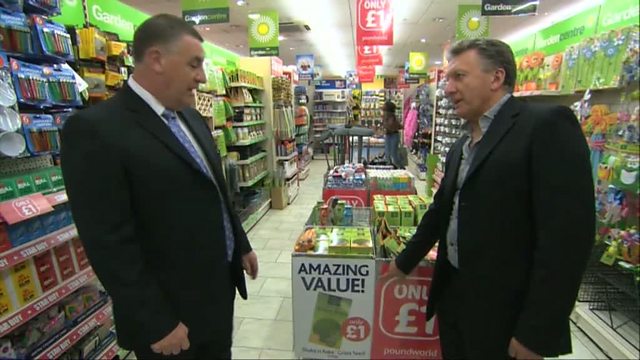 Chris makes a surprise visit to one of his stores
Pound shops are one of the fastest growing retail sectors in the UK. This documentary follows the expansion of two family run single price retailers, as they both race to open a new shop on every town and city in the UK. 99p Stores is based in Northampton and keen to move North whilst Poundworld's HQ is in Wakefield, and the company want to expand south.
In one of his Poundworld stores, Managing Director Chris Edwards is inspecting the quality of the displays and is not happy with what he is seeing.