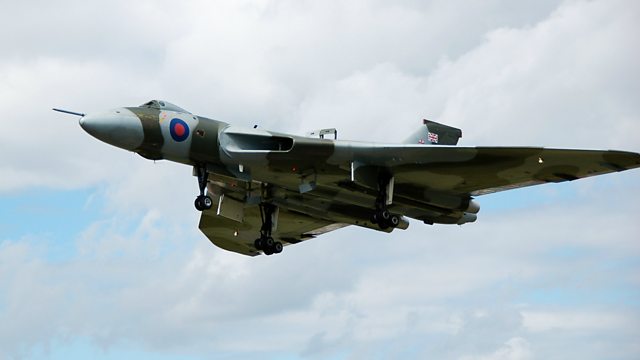 The Vulcan bomber's return to the skies
The story of the last airworthy Vulcan bomber's return to flight has been a long running saga here in Leicestershire and although the aircraft is no longer based in Bruntingthorpe, the Vulcan to the Sky trust that actually flies the aircraft is based on an industrial estate on the outskirts of Hinckley.
The latest twist to the saga is that next year will be the Vulcan's last flying season. There are however two big buts: One being that enough money is raised to get it through this year's winter service, and the other being the tantalising possibility of being able to extend the flying hours by modifying the engines and airframe.
BBC Radio Leicester's Ben Jackson caught up with Andrew Edmondson, the trust's engineering director.