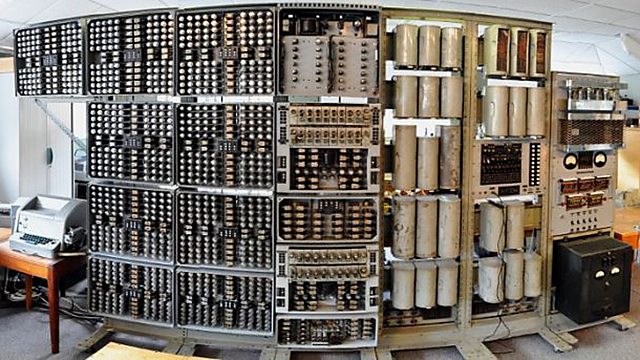 Rebooting the world's oldest working digital computer
WITCH reboot
The world's oldest working digital computer has just been rebooted after several decades. The computer called WITCH was last switched on about thirty years ago. After that it seemed to have vanished in the way of most iterations of computers when they become redundant. WITCH was disassembled and forgotten. Many of its parts were lost. But a team of specialists have now painstakingly put the computer back together and switched it on. Kevin Murrell from the UK's National Museum of Computers joins Click to describe the restoration of WITCH and the secrets that it yields.
(Image: The WITCH in all its glory today - photo courtesy Robert Dowell)
Smart Highway
Driving dangerously in the dark may soon be a thing of the past if a team of researchers and designers are successful. Researchers from Amsterdam have developed a suite of tools that will help to conserve energy as well as potentially save lives. The project includes tiny wind turbines on the side of the road which generate enough electricity for overhead street lighting for cars. Daan Roosegaarde discusses the smart highways of the near future.
Twitter Fiction Festival
"I'm on the train" or "Just seen the new blockbuster movie" are not uncommon descriptions of what is to be found in the twitter-sphere. Is that the best we can do? Surely the platform offers so many other ways in which people composing tweets can be creative. At least that is the thinking behind a new Twitter Fiction Festival. Click reports on the aims of the festival and invites the short-story writers, Felstead and Waddell, to enter the Twitter fiction challenge.
Last on
Sun 25 Nov 2012
22:32

GMT