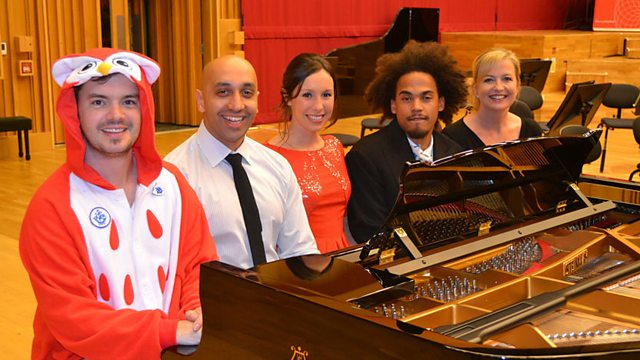 Celebrity Piano Learners perform Dohnányi's Nursery Variations
In support of Children in Need and in conclusion to Piano Season on the BBC, Petroc Trelawny presents a live gala concert from BBC Hoddinott Hall in Cardiff.
As part of the Piano Season, Radio 3 Piano Learners have undertaken to learn the basics of the instrument in just six weeks - they include: Radio 1's Dev; BBC Breakfast's weather presenter, Carol Kirkwood; the Asian network's Tommy Sandhu and Olympic Pentathelete Samantha Murray - all proficiently assisted by Blue Peter's Barney Harwood.
In this clip, we hear their debut live performance of Dohnányi's Variations on a Nursery Tune with the BBC National Orchestra of Wales, conducted by Grant Llewellyn.
Duration: