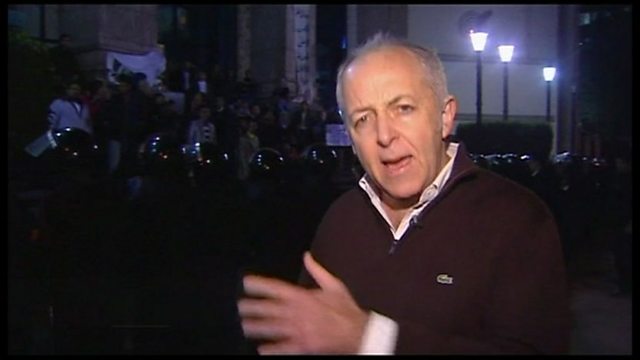 Jeremy Bowen's reflections on Arab Spring
BBC Middle East editor Jeremy Bowen tells us about his new book which reflects on the Arab Uprisings one of the most turbulent times in recent Middle Eastern history.
Jeremy talks about the role social media played in the revolutions and also talks about his love for Syria and his despair about the current situation in the country.
Jeremy's book, 'The Arab Uprisings' is out now.