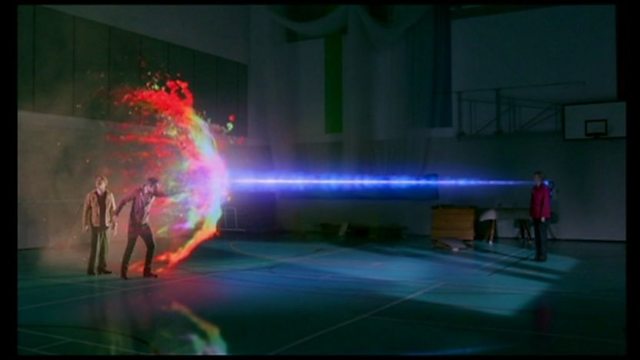 Russell T Davies on his new CBBC show Wizards vs Aliens
Former Doctor Who writer Russell T Davies tells us about his new project a children's show Wizards vs Aliens along with two of its stars Scott Haran and Percelle Ascott.
Russell says the show is full of healthy scares for children but not too scary. He also tells us about the role that Brian Blessed.
Wizards vs Aliens starts today at 5.15pm (29th October) on CBBC and is on Mondays and Tuesdays.