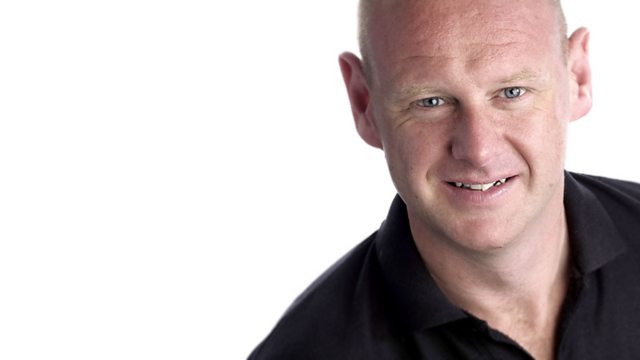 Backstage at the ballet
Neil goes backstage as the English National Ballet perform The Nutcracker in Southampton.
Reporter Sophia Seth meets Rod Safe from Waterlooville, co-founder of the Solent Veteran Bicycle and Tricycle Club.
Neil climbs to the top of Winchester Cathedral tower to take in the views of England's former capital and Poet Chris Carnegy pays homage to Southsea pier for his weekly prose.
For those on the roads across the south of England, there is travel news as it happens. And a smile is promised as the weekend draws to a close.
Neil's Sunday evening programme is a mix of reviews and previews from the world of arts and culture, mixed with a selection of music that will leave you wanting more.
BBC Radio Solent offers a choice of listening on a Sunday evening.
Neil is on FM, AM online, The Paul Miller Soul Show is on digital radio and online.
Last on
A-Z Playlist - food
Food
An Apple For The Teacher - Bing Crosby
Bucks Fizz - Pizza The Action
Cream - I Feel Free
Don McLean - American Pie
Elbow Bones - A Night In New Pork 
Fergal Sharkey - You Little Beef
George Michael & Elton John - Don't Let The Bun Go Down On Me
Harry Belafonte - Banana Boat Song
Icing On The Cake - Stephen "Tin Tin" Duffy
Jam - Michael Jackson
Knock Me Down - Red Hot Chili Peppers
Life Is A Minestrone - 10CC
Modern Romance - Cherry Pink and Apple Blossom White
Nitty Gritty Dirty Band - Hand Down That Can Of Beans
Oliver! - Food Glorious Food
Peter Sarstedt - Frozen Orange Juice
Quick - Bert's Apple Crumble
Richard Harris - MacArthur Park
Streetband - Toast
Theme From MASH - Manic Street Preachers
Urban Cookie Collective - The Key The Secret
Vindaloo -- Fat Les
Wok Of Life - Dire Straits
XTC - The Ballad Of Peter Pumkin Head
You Took The Words Right Out Of My Mouth - Meatloaf
ZZ Top - TV Dinners