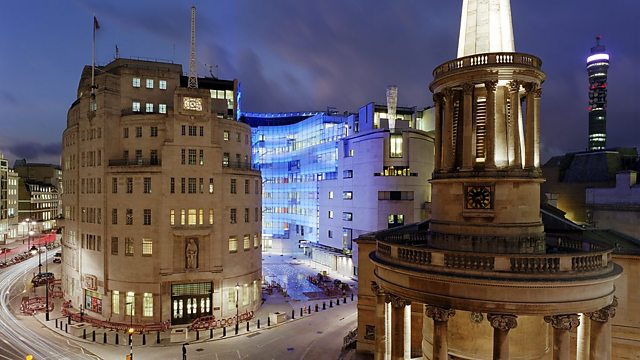 Israel, Ukraine, Georgia, Turkey, China, and the United States
Pascale Harter presents stories from around the world.
In Israel, Linda Pressly has been visiting a high-tech firm. Nothing particularly unusual about that, but Matrix Global is staffed mostly by ultra-orthodox female computer programmers.
Odessa is an oddity in eastern Ukraine – 'a world of its own, a made-up one where Russia borders Italy.' Most people there speak Russian, even the Ukrainians. And out of a bloody history – Odessa was one of the 'hero cities' of the Soviet Union that suffered most during the Second World War – the city has created a polyglot identity. Robin Banerji has been there.
We then take a trip to the Republic of Georgia, where Martin Plaut has been considering the effects of living in an unfriendly global neighbourhood. For centuries Georgia has been surrounded by empires. Four years after the latest war with Russia, modern buildings are going up in Tblisi. But some Georgians still look nervously towards the country's borders.
Turkey is a mostly Muslim country with a secular government. But that generalisation masks a whole host of religious and ethnic minorities which have made their homes in Istanbul for centuries. Jonathan Fryer has been talking to some of them.
In 1975 American forces pulled out of Vietnam, and the capital of the South, Saigon, fell to North Vietnamese forces. America welcomed thousands of Vietnamese refugees fleeing the communist government. Some of them recreated their society in a corner of California that harks back to the old days of South Vietnam. Robin Denselow has been for a visit.
And finally, there are 1.5 million Africans in China, lured by the trade routes that many Chinese businesses have worked so hard to establish. They're not quite accepted on a par with native Chinese, and they struggle with China's notoriously difficult visa system. Yet for some the opportunity to do business in a one of the world's booming economies is too good to pass up.
Last on
Sun 18 Nov 2012
22:05

GMT