Listening: The Forum Live @ the Radio Theatre
What is the best way to listen in a world full of noise? This week we are celebrating the 90th anniversary of BBC Radio with a special programme in front of a live audience at the Radio Theatre in Broadcasting House in London. Carrie Gracie is joined by Australian audiologist and stand-up comedian David McAlpine, who tells us how noisy parties bring out the best in our sense of hearing; Scottish-Indian poet Imtiaz Dharker who says poetry helps us listen to each other; and American radio producer Davia Nelson who suggests that radio is the best thing for stimulating your imagination. Illustration by Emily Kasriel.
Last on
Sun 18 Nov 2012
02:05

GMT
David McAlpine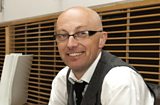 Australian audiologist David McAlpine, Director of the Ear Institute at University College London, says that listening is not a passive process, in fact we all perform a lot of what is known as active listening. A clear example is the 'cocktail party effect', our remarkable ability to hear our name being said on the other side of a crowded room. This apparently effortless way of honing in on particular sounds in noisy environments has been crucial to our evolutionary and social survival, and is yet to be replicated by any electronic "ear" engineers can devise.
Imtiaz Dharker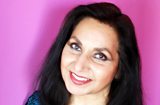 Scottish-Indian poet Imtiaz Dharker says that poetry is intimately bound up with listening. For her, writing poetry represents a conversation with her ancestors and literary forbears, and their voices are captured in her writing. But poetry also opens our ears to each other, helping us to understand those with different opinions and experiences. To illustrate this she reads a poem written specially for the programme.   Photo credit: Ayesha Dharker Taylor
Listening by Imtiaz Dharker
Listening
The white room is white even in the dark
and at its moonlit door someone is knocking
at the time of night when time is crystal,
all the listeners
listening
listening
to the air that crackles This is London calling
in a space that cracks wide open,
arrowed stars all pointing
to the face of a traveller huddled at a door,
the face of a woman locked into a room
who has found this way to look into my face
and say that she was
listening
when listening
gave her hope that the knock on the door
need not mean fear and a promise would be kept
because someone was
listening.
In spite of running feet and breaking glass,
someone was praying,
someone was saying Don't panic
and our sweetheart was still singing,
We'll meet again, don't know where, don't know when.
The heart hears itself knocking
at the door of a room that is white
even in the dark, and even the dark
is listening.
                                                       Imtiaz Dharker
Davia Nelson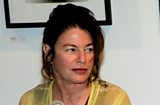 American radio producer Davia Nelson, one half of The Kitchen Sisters, has spent 30 years listening to little known people, to voices from the edges, and recording their stories: neighbourhood heroes, sonic pioneers, kitchen rituals and visionaries, under-dogs, the unsung, groundbreaking girls and path-finding women. She says that the best radio stories come from listening, obsessively, and asking a lot of questions, spending hours with people. Listening is a deep form of respect.  Photo Credit: Getty/ Paul Hawthorne
In next week's programme
How do we sensibly interact with super-machines whose capabilities are vastly superior to human ones? With oncologist Larry Norton, one of the key people who is working on putting the immense memory of IBM's Watson computer to a medical use, and neuro-technologist Aldo Faisal who says we need to learn from the fact that our brain works really well even though it seems very badly designed.