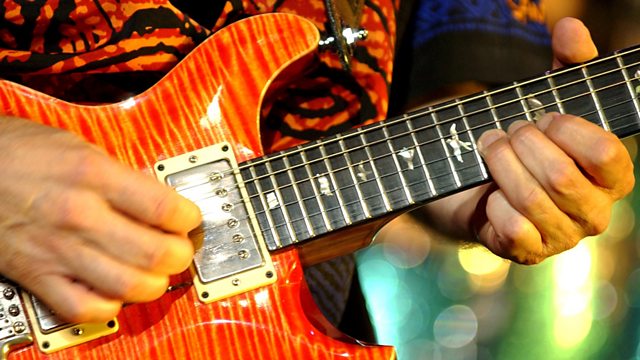 Episode 1
In 1965, the first US ground troops disembarked in South Vietnam and with them, they brought rock music. Robin Denselow revisits sixties Saigon to find out what happened when rock 'n' roll hit Vietnam.
Saigon in the sixties was a melting pot of musical styles. Rock music flourished alongside Vietnamese pop music and traditional styles. South Vietnamese rock star Elvis Phuong paid tribute to his musical hero by adopting his name and numerous Vietnamese young people started growing their hair and forming Western style bands. By 1970, Saigon even had its very own Woodstock where thousands of hippies gathered to revel in Vietnamese and American rock and escape the war.
In the first part of Vietnam's Rock 'n' Roll War, Robin hears the memories of those who were there, including the CBC band, singers Khanh Ly and Pham Duy and learns about the extraordinary mix of music they made.
(Image: A guitar. Credit: AP Photo/Keystone, Laurent Gillieron)
Last on
Sat 17 Nov 2012
09:05

GMT